What People Are Saying About MCS...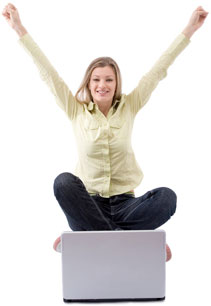 We were paying for Pay-Per-Click ad campaigns without getting any results. You told us to put our money away, and after you gave us our brand new site, not only did we start ranking high in search engines, but we started bringing in multiple highly qualified leads every week, without a single dime spent on extra ads. Plus the site looks fantastic!
Ron Meelheim, Meelheim's Transfer & Storage
I was able to access Wordpress and easily make the necessary text revisions. Thanks for all of your hard work! The site looks amazing!
Jessica B., Civil Dynamics
Thank you soooo much for the design! It's like you gave us our identity.
Virginia C., NJ Daisies
Thanks for a great job as always!
Barbara M., TR-OC Chamber of Commerce
One thing I loved about working with MCS is that you took care of everything for us. Other developers needed so much of our time to put together a web site, and the results weren't even good. You required very little from us and just got the job done, and the site is beautiful!
Haeja Yoo, KS Fitness Center