Frequently Asked Questions
Things You May Want to Know...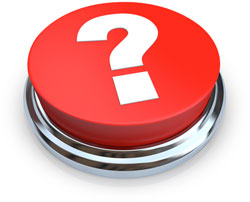 Q:

I don't know much about the internet but I know I should have a site. How do I know what my company's web needs are?

A:

At MCS we guide you through the entire web development process to take away any guess work and uncertainty for you. The more you know about the web, the more we can help you. That is why we offer a FREE Web Consultation, available to any business with an interest. During the consultation, we will answer any questions you have about our business or the internet and help you clearly identify what your company's needs and goals are. Then we propose a web strategy designed specifically for your business to achieve those goals.

Q:

There are sites that sell templates for me to make a web site myself. Why should I use a professional like MCS Web Solutions?

A:

Some web site templates can provide a professional look, but they are not customized or exclusive. That means any business, even your competitors, can get the same exact site. Additionally, you will need to complete the site on your own. Unless you have some experience with web site development, this can be an unnecessarily difficult and timely task with questionable results. Ultimately, it will cost you more to do it yourself. At MCS, your site is always unique and professionally designed with your company branding and marketing goals in mind, giving you the best value.

Q:

I've seen web developers advertise really cheap sites. Why is a custom solution from MCS better?

A:

Simply stated, cheap is cheap. And that's going to reflect negatively on your business. Some web developers will cut corners to get a site done cheaply, and often to mask their limited skills. While the site may look reasonable at first glance, a closer look may reveal flaws such as poorly rendered graphics, issues on certain browsers, broken links, site features that do not work correctly, and bloated code and graphics that dramatically slow your site down causing visitors to leave. On the other hand, a properly coded site performs well in browsers and ranks very well in search engines, is much more flexible in terms of changing and adding content, and is far less expensive to maintain or even completely redesign down the road. In short, a well-coded site is equipped to perform at the highest levels for all visitors and to grow as your needs grow. It is an investment, not an expense.
An MCS web site is built based on your company's custom needs, professionally hand-coded and optimized for maximum efficiency, stunning user friendly design, and better placement in search engines. Additionally, you own your MCS designed site. In the unlikely event you should decide to have your support services provided by another company, you are free to take your site to them. Isn't freedom a beautiful thing?

Q:

Aren't custom Web sites expensive?

A:

MCS offers affordable custom web solutions that are designed to provide a return on your investment by meeting your company needs and goals. When you consider the huge impact that a professional site has on your image and customer offering, you can't afford not to have an MCS designed site.

Q:

I am a busy person and don't have time to spend on a website. Can you handle all the details and updates?

A:

We understand that some business owners simply need to focus on their business. That is why we offer a wide variety of services, including our content management package. We also realize that some business owners want to be extremely involved in their website, and we welcome that as well. That is the beauty of being a custom web development company. We are here for your specific web needs.

Q:

We're anticipating frequent changes to our site for events, products, news, etc. Is there a way we can make our changes ourselves (easily)?

A:

Our Wordpress option is the perfect solution for you. With this option we will design and build your website using Wordpress software, which will allow you or your staff to access your content and easily make updates to your website using a standard web browser. Of course, we'll be available if you find you need help. If you do hire a web professional to update your Worpress site, it will take less time for them to make updates using Wordpress and therefore save you time and money.

Q:

I love my MCS site. Can you make my marketing materials look like that?

A:

Absolutely! Our expertise extends to all areas of design, including logos, business cards, brochures and more. We can design your overall company branding for a completely professional image unique to your business.